Smith & Wesson, Performance Center 442 38 Special 1.875" Barrel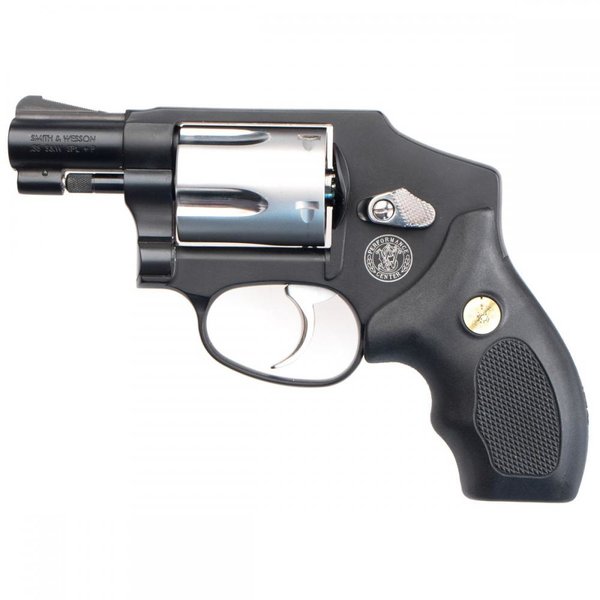 Smith & Wesson, Performance Center 442 38 Special 1.875" Barrel
SMITH & WESSON 442 38 SPECIAL +P Performance Center CUSTOM TUNED
Action: 5 Round Double Action Only Revolver • Finish: Anodized Aluminum Frame/Stainless Cylinder • Barrel Length: 1.875" • Sights: Integral Front Black Blade, Fixed Rear • Grips: DeSantis Clip Grip • Weight: 15 oz. • Overall Length: 6.31"

The S&W Model 442 is a great concealed carry option for the user who prefers a revolver. This pocket sized snub nose has a Performance Center tuned action that delivers a smooth, even double action only trigger pull. There is no exposed hammer to snag on clothing. The frame is aluminum alloy, while the cylinder is glass bead finished stainless steel.

Performance Center Tuned Action
Stainless Steel Cylinder with Glass Bead Finish
High-Polished Cylinder Flutes
Custom Desantis Clip Grip with S&W Medallion
High-Polished, Stainless Steel Thumbpiece and Plate Screws
No Internal Lock

ALL BACKED BY THE SMITH & WESSON LIFETIME SERVICE POLICY.