North American Arms NAA .22 Magnum Mini Revolver, 1 5/8" Barrel, 5 Rounds, Wood Grips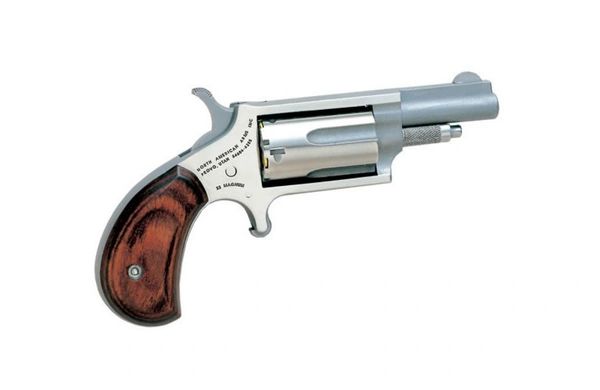 North American Arms NAA .22 Magnum Mini Revolver, 1 5/8" Barrel, 5 Rounds, Wood Grips
The North American Arms .22 Magnum Mini-Revolver is the ultimate in up front personal close-in protection. It's small easy to conceal and safe to carry. Whether you carry it for hiking and camping or for self-defense this gun delivers when you need it most. This is a perfect option for conceal carry and self defense.
As with every NAA Mini-Revolver, the hammer need not rest on an empty chamber. Using the original half-way notch cylinder, the hammer may rest safely and securely without chance of accidental discharge.

The North American Arms .22 Magnum can be used with all popular .22 Magnum ammunition, including .22 Magnum shot shells (called Snake Shot by some manufacturers).