Mossberg 500 Persuader 12 Gauge Pump Action Shotgun, 20" Barrel, 7+1 Rounds (50577)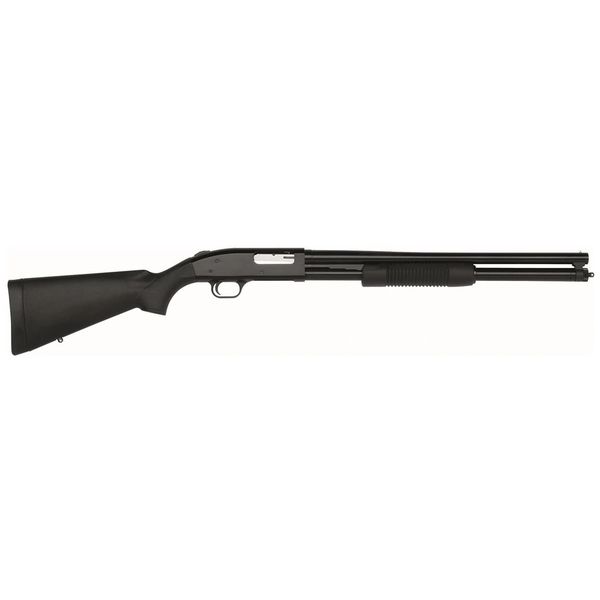 Mossberg 500 Persuader 12 Gauge Pump Action Shotgun, 20" Barrel, 7+1 Rounds (50577)
Mossberg 500 Persuader 8-shot Pump Action 12-Gauge Shotgun 50577
When it comes to protecting your home and family, you should have the ability to effectively respond to any life-threatening situation. And you can count on this Mossberg 500 Persuader 8-shot Pump Action Shotgun for all of your home defense and security needs. It even has the credentials and track record to prove it.  Mossberg has been making high-quality shotguns at an affordable price since 1919 and this 500 Persuader 8-shot Shotgun is no exception. Cylinder bore choke 1.5" drop at comb / 2.125" at heel Equipped with recoil pad and swivel studs.
Key Specifications
Gauge: 12 Gauge
Action: Pump Action
Capacity: 7+1
Barrel length: 20"
Barrel finish: Blued
Stock: Fixed synthetic
Length of pull: 14.5"
Chamber: 3"
Receiver material: Aluminum
Sights: Bead
Overall length: 41"
Overall weight: 7 lbs.
Mfg. Number: 50577