Kel-Tec KSG 12 Gauge Bullpup Pump Shotgun Black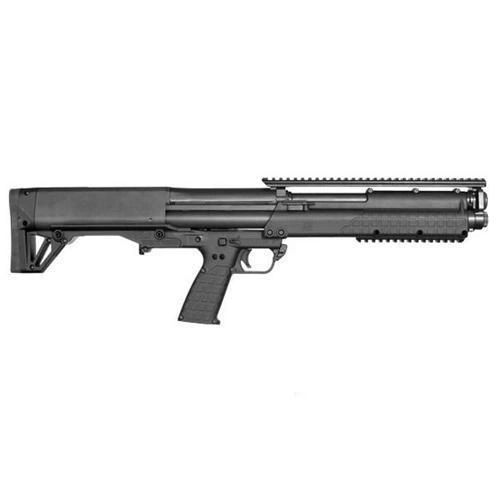 Kel-Tec KSG 12 Gauge Bullpup Pump Shotgun Black
The KSG's compact, bullpup design measures 26.1" overall. Even with its compact size, the internal dual tube magazine holds up to 12 rounds and reliably cycles shells as short as 1 3/4" and as large as 3" with no hiccups. It also comes equipped with two Picatinny rails... one for mounting a forward grip, light or laser, the other for mounting optics or iron sights.
Integrated Picatinny top and bottom rail
Threaded barrel for adding a suppressor
Ambidextrous bottom load and eject
Ambidextrous action release
Rubber buttpad helps reduce recoil
Forward and rear sling attachment points

Key Specifications

Gauge: 12
Action: Pump
Capacity: 12
Barrel length: 18.5"
Barrel finish: Black coated
Stock: Synthetic
Chamber: 3"
Receiver material: Hardened steel
Overall length: 26.1"
Overall weight: 6.9 lbs.