Beretta ARX100 Semi Auto 5.56 NATO 16" 30rds Folding Stock Poly Black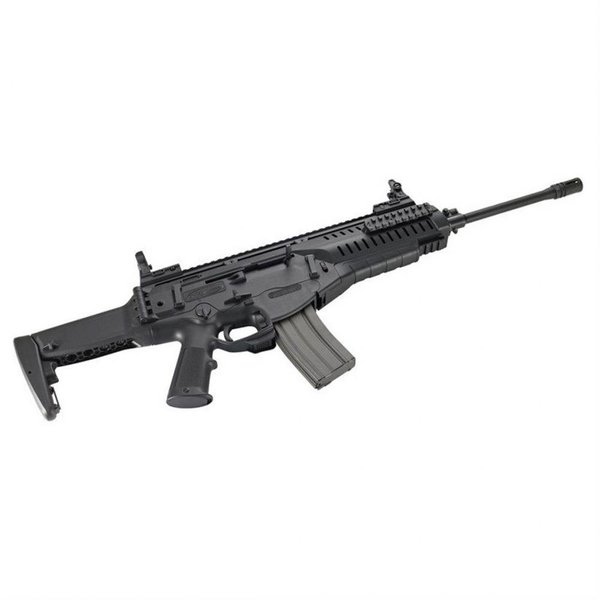 Beretta ARX100 Semi Auto 5.56 NATO 16" 30rds Folding Stock Poly Black
Description:
The ARX 100 was engineered with one purpose in mind... to be today's best tactical semi-automatic rifle. It achieves that feat by taking the concept of a modular rifle to futuristic levels while also maintaining simple operation. With a quick-change barrel and 4 Picatinny rails, the possibilities for customization and accessorization are endless. And it fires reliably under any conditions, thanks to the constant-contact / short-stroke gas piston system. The features go on and on, but the bottom line is this: The Beretta ARX 100 is today's best tactical semi-automatic Rifle.
Comes with soft case, 30 round magazine, and sling.
Beretta ARX100 Semi-automatic Rifle special features:
Quick-change barrel can be swapped out in a matter of seconds
4 Picatinny rails for tactical accessories
Ambidextrous charging handle
Ambidextrous magazine release
Ambidextrous bolt release
Ambidextrous 2-position AR-15-style safety
Ambidextrous case ejection selector
Telescoping folding stock is adjustable for length of pull at the touch of a button
Folding back-up sights are feather-light and adjustable for ranges up to 800 yards
Specs:
Caliber: 5.56 NATO / .223 Remington
Action: Semi-automatic
Capacity: 30
Barrel length: 16"
Barrel style: Cold hammer-forged, chrome lined
Barrel twist: 1:7"
Stock: Telescoping folding
Length of pull: Adjustable
Safety: 2-position AR-15-style ambidextrous
Sights: Flip up
Overall length: 35.75"
Overall weight: 6.8 lbs.