Beretta 92FS 9mm, 4.9in Barrel, 15rd Black, Made In Italy, JS92F300M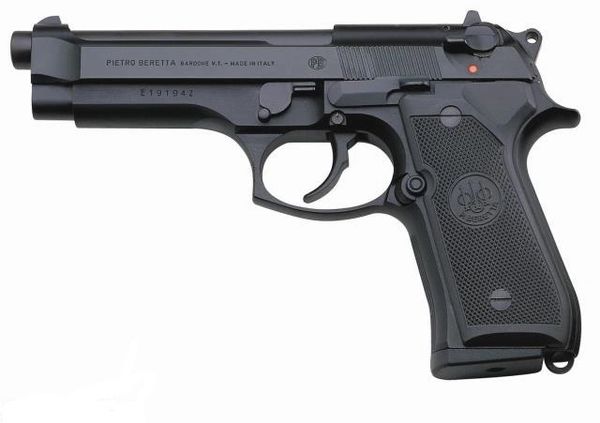 Beretta 92FS 9mm, 4.9in Barrel, 15rd Black, Made In Italy, JS92F300M
The iconic Beretta 92FS 9mm semiautomatic pistol operates on a short recoil, delayed blowback system, which yields; faster cycle times, exceptional accuracy and greater reliability. Double/Single action provides a very safe and time proven design. High-capacity steel magazines are durable and drop-free when the magazine button is depressed, even when empty. Chrome-lined barrels provide extreme corrosion resistance, as well as ease of cleaning. Barrels also feature a deeply recessed combat muzzle crown to protect the rifling. The most tested and trusted personal defense weapon in history. The 92FS, designated M9 by the U.S. Military, not only meets or exceeds all U.S. Military testing guidelines, it totally rewrites them.
Accessories - 2 Mags
Action - Double/Single
Barrel Length - 4.9"
Capacity - 15Rd
Finish/Color - Blue
Frame/Material - Alloy
Caliber - 9MM
Grips - Plastic
Manufacturer - Beretta
Manufacturer part # - JS92F300M
Model - 92
Safety - Ambidextrous
Sights - 3 Dot